Your Neighborhood Marketing Store offers the ability to order flyers, posters, stuffers, indoor/outdoor signage and more – fully customized with your Credit Union logo, brand color and contact info to market mortgages to your members.
We've made the process easy with pre-designed materials to suit your Credit Union's needs. Materials can be ordered individually or as pre-built packages. For your convenience, the total price for items ordered will be placed on your monthly invoice from NMS.
Click below to view the interactive order form and materials.
Please Note: (1) Download/Save the form below to your computer (2) Open in Adobe Acrobat (3) Complete and email to: kbickel@gonms.org along with your CU logo file(s).
Additional note: If your browser displays a message when opening the interactive order form, such as: "This PDF contains form fields and is not supported", simply click the "Open with a different viewer" button displayed, open the link in a different browser or download the PDF. The site is best viewed with Google Chrome™.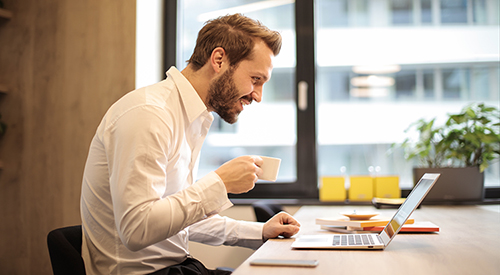 A Wide Range of Options for Individual Order:
Flyers

– 11"H x 8.5"W (full color, one-sided)

Posters

– 24"H x 18"W (choose from: matte, glossy or ¼" Sintra board)

Stuffers

– 3.5"H x 8.5"W (full color, two-sided)

Outdoor banner

– 3'H x 6'W (vinyl with grommets for display)

Outdoor sign

– 24"H x 36" W (corrugated plastic with "H" stake)

Window cling

– 8"H x 12″ W (great for your office location entrances)

Digital graphic

– 1200 x 360 px (Facebook and/or monitor display)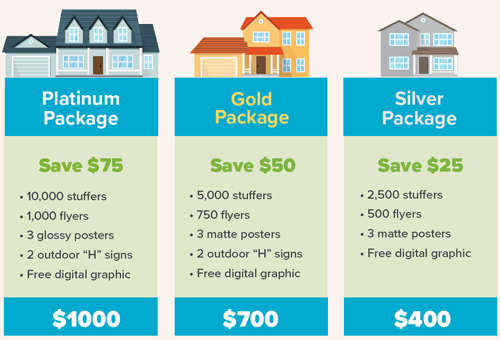 Pre-built Packages – We've taken an extra step and made the ordering process as easy as possible for you by creating three pre-built packages. Each package includes a specific number of marketing materials to help you run a comprehensive marketing campaign for mortgages to your members.
Three Package Options – Platinum, Gold and Silver – can be ordered by simply clicking one checkbox on the order form. Savings realized by selecting a package range from $75, $50 and $25 for ordering as a package rather than individually. Save money and time with this exciting new option!
Convenience – Your Neighborhood Marketing Store was created with YOU in mind.
Save money with no design costs. All items have been pre-designed for use and will be customized to feature your brand color, logo and contact info.
All items will be shipped directly to your address(es) of choice upon completion. Please allow 10 business days from receipt of your order, receipt of CU logo file(s) and your proof approval(s) to receive your materials.
"My experience utilizing NMS' marketing store was fantastic! Kellen was a joy to work with, and the options of pre-built packages and/or A La Carte shopping made it easy to personalize products specific to my credit union's membership. Quick! Easy! Simple!"

Terry Jackson, Marketing Director – Chiphone Federal Credit Union (IN)

"Our members have responded very well to the beautiful marketing materials we ordered from NMS. The process was simple and efficient. We will definitely order again!"

 Lindsay Calkins, Mortgage Loan Specialist – HealthShare Credit Union (NC)

"The marketing materials were very well-made and the NMS marketing team was very easy to work with!"

 Heather Vokral, Lending Manager – Integra First Credit Union (MI)
Customization – We understand the importance of your Credit Union's brand and consistency to your members.
Prominent placement of your CU's logo
Customized color block with your CU's primary brand color
Use of your CU's contact information as the call to action
Click here for an example of a customized flyer for each of our owner Credit Unions.
Questions? – We're happy to assist should you have any questions.
Contact Kellen Bickel, Marketing Director at: kbickel@gonms.org or 989.497.1651 x 695